Golf is the modern century game, and a lot of debate regarding its origin has been made, and the majority settled down by claiming it a game founded in the 15th century in Scotland. While other games flourished in a very little time right from the moment they came into existence, Golf took a little time to get flourished and finally got recognition in the 18th century. It was the time when the golf courses in the different part of the world were being made and some of the best rest in the land of Ireland.
Today, we are taking thetime to explore a few best and popular golf fields in Ireland as Ireland has been considered as an ideal destination for the golf lovers.
Royal County Down
Royal Count Down is one the most popular golf fields in Ireland and is situated at the bottom of the Mountains of the Mourne in Newcastle. The golf has been the first love for many renowned golf players like Tom Watson and Tiger Woods, and they have preferred the golf field for their trading prior they participated in the Open Championships. The Northern Ireland's top golf player, Rory McIlroy has considered this field as his perfect place to practice his rounds. The field has also hosted "The Irish Open" in the year2015.
Portmarnock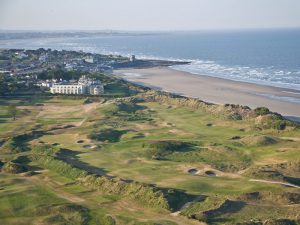 Being a home for hosting many championships like "The Irish Open," "The Walker Cup," and "The Canada Cup," the Portmarnock is located outside the fair city of Dublin. The field is famous for providing the varieties of driving range facilities, chipping green and putting area, short game area and much more. These all together makes this field matching the standard of championships.
Waterville
Known best for providing a diverse range of practicing facilities, Waterville is located in the south of the Ireland. It also presents a panoramic view of the Atlantic Ocean and the hills surrounding the field. There are wedge halls that surround the practice facilities, and wind blowing makes the players along with their game.
Tralee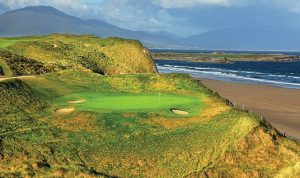 Being listed in the list of the top 10 ocean courses, Tralee golf course gives every reason to make it on the list. Every hole located in the field has anamazing view and interesting story associated with it. A famous designer Arnold Palmer once said in honor of the course that "I designed the first nine, but surely God designed the back nine."
County Louth
Often called as "Baltray," County Louth is known for hosting many National and International level events for bot professionals and amateurs. The scenic view of the field boosts the player to perform well and this also led the field make it in the "Golf World" magazine and it was quoted that "one of the best-kept secrets of Irish golf."
These are the 5 popular and best golf fields in the Ireland, and there are many, more than dozens that rest here in the beauty of the country.