Golf is always addressed as the game made for elite people, but this is not the truth. Sport,despite the factthe class of people, founded it, belongs to all and if you are thinking to start your career by playing golf, then the time is here.
Golf was initially played by people to stay entertained, but today, it has been established as a full-fledged sport, and many are making their career out of it. Players are thankful for many types of tournaments on anational and international level that are helping to become more profound in the sport. If you are taking your dream of becoming a golf player seriously, then you must master the art of playing.
We are helping you to become an expert by sharing those few best tips that would help you become a professional player.
Practice the full swing
Golf is the sport of swing and when trying to make one, don't be dull. No matter if you are a fresher or an expert, being focusedwhile making a swing is what you need. Practice is what you need to get hold of your swing, and that is needed for making each shot. Swing also helps you stay focused while you are taking aim.
Alignment is the key to right aim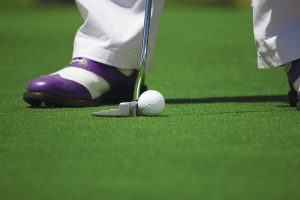 While you are taking the aim, not only your focus or mind should be in the proper place, but the physical alignment is of the utmost importance. Your feet is not the only part that needs to be aligned, but your hips, knees, shoulders, and club face, everything should be aligned in a proper way and should be aligned in the exact position helping you to take the right aim.
Make a strong stance
Stance is a strong part of the in the overall playing of golf. Make a stance that is the strong, wide, balanced, and, of course, stable. Try to build the golf swing from the ground.
Work on the right posture
Not just for golf, but the right posture works for all sport and crucial as well. So, work on the right posture and tilt your hip and not the waist.
Get hold on the grip
You should master your hold over the grip. Even if you are not playing, be sure about your posture and never let go the hold of it.
Practice with the younger players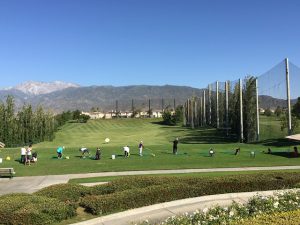 Practice makes the man perfect! Not always try to practice with the equal level of players and sometimes give a chance to the younger ones. When you are practicing with them, you will be guiding them as well, and it will help you become more efficient.
There are many things that one needs to keep in the view while practicing and playing gold, but if you are keen to master the art of playing this sport, in particular, you should follow the tips given above, and it surely will help you becoming an expert and mastering it.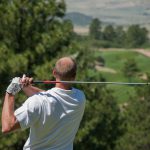 Hello there! If you are an avid golf fan then you would be aware that Ireland is one of the best destinations for golf in the world. Golf, in its modern form, has evolved from a game played in the Kingdom of Fife in Scotland in the fifteenth century.