With versatile artistic treasures and beautiful landscapes to travel around, there is no wonder that Ireland is constantly named as one of the most visited places in the entire world. A beautiful place with eye-pleasing green yards, Ireland is a paradise for golf lovers. This is the game which is extremely popular not just among the locals, but among the travelers as well. Golf admirers travel to this gorgeous place to enjoy the golf in the beautiful golf courses situated in the lap of nature.
Tips to enjoy true golfing:
If you are also traveling to Ireland, then include golf in your must-to-do list. Throughout the year, golfing in this stunning destination is absolutely feasible. You can get the greatest atmosphere year-round, but the best is from April to October. Between this phase, you can enjoy the Golf up to 7 pm. You can also book your weekend golf rounds in advance as well. Below find some important tips for enjoying Golfing in this beautiful place.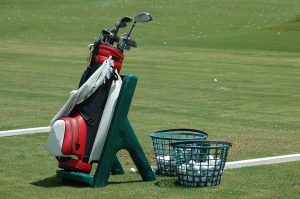 Golf Tools: If you are searching for the best golf courses, you will get them in Ireland. All of them are extremely challenging, if you grasp them properly. For playing golf, having the best equipment is very important. In order to enjoy the game with all your hearts, it is very important to have the best tools. If you don't have your own, you can rent them from the golf clubs so that you can enjoy the game without any hurdle.
Dress Code: After equipment, a proper dress code is significant in Golf. As the climate changes various times during the play in Ireland, you need warm and waterproof clothing. Wearing layers can help you to enjoy the game with ease. With this, you can easily add and remove according to the climate conditions. The dress codes of the club houses are quite relaxed. One more thing, don't for a jiffy imagine you won't require waterproofs in the Summer – you will! So, start preparing your dress code today!
Cost: Just plan your budget in advance. Ireland is a dreamland for golf lovers. Hence, there are countless options available ranging from affordable to luxurious golf clubs. Usually, round in the prestigious golf courses may cost you around €90. During peak season, the cost can fly up to €200 and more. Luxury links are quite expensive, but if you are in the search of affordable options, then you need to search for the less popular and local golf courses.
Ireland is home to countless golf clubs and courses. More than 40% of all beautiful golf links in the world are placed only in Ireland. All these golf courses have very high standard. Many golfers from the corners of the globe just come here specially to enjoy the actual links golfing.
If you are also a true golf lover, then plan a prestigious golf-devoted trip to Ireland and take a pleasure from the true golf links and open green yards.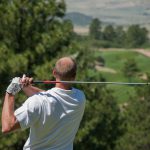 Hello there! If you are an avid golf fan then you would be aware that Ireland is one of the best destinations for golf in the world. Golf, in its modern form, has evolved from a game played in the Kingdom of Fife in Scotland in the fifteenth century.